28 June 2022
at De Warande, Brussels
Join us for our first in-person Summit since 2019! You can expect an afternoon of breakout sessions and networking with fellow members, ending with cocktails and a special BBQ at De Warande.
Registrations are now closed for this event. Please scroll down to view the full agenda.
Sponsored by
Gold Sponsor

Bronze Sponsors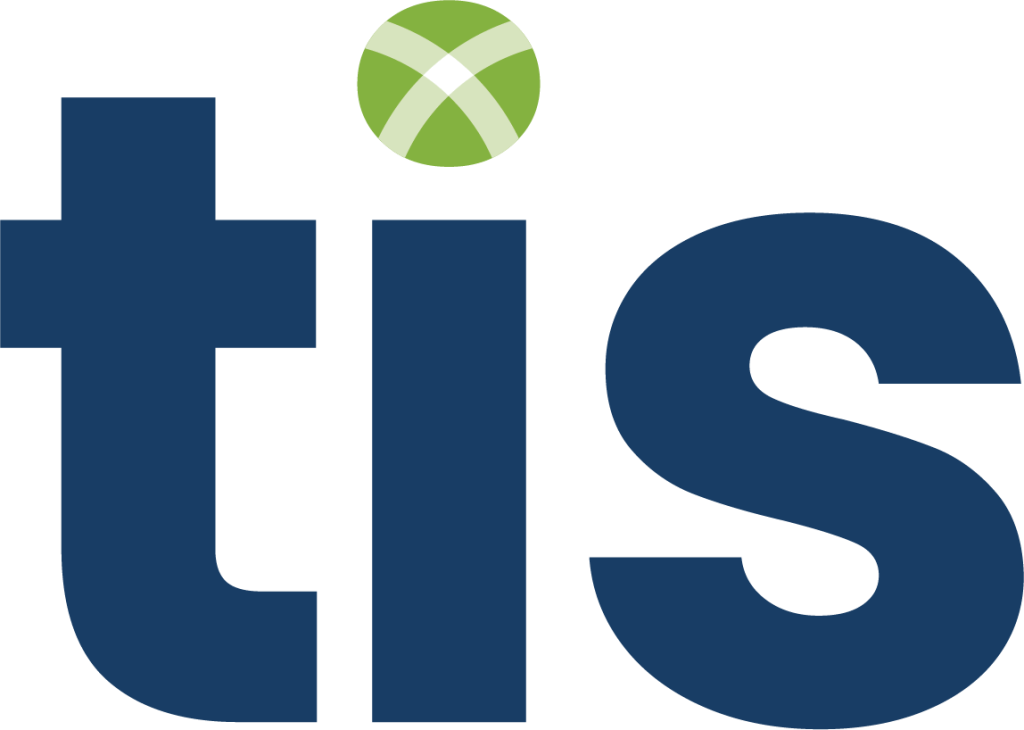 Standard Sponsor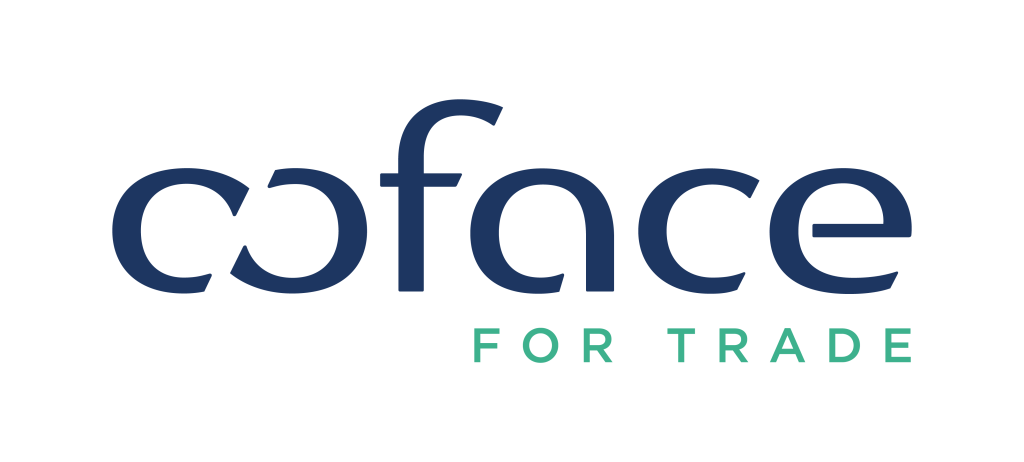 Agenda
Timing
Topic
13:00 – 14:00
Registration
14:00 – 14:45
Plenary
Real Time Treasury: the Way Forward
with Alwin Vande Loock, Product Manager Cash Management Belgium & The Netherlands, Societe Generale, Eddy Jacqmotte, Group Treasury Manager, Borealis, Thomas Peeters, Head of Benelux, SWIFT and moderated by Michel Verholen, Vice President, ATEB

In an uncertain economic environment, within a rapidly changing payments ecosystem, cash processes in real time is increasingly highlighted to optimize liquidity management. A round table group experts composed of treasurers, banks and vendors will explain what role does real time play in driving the wider transformation of treasury, what are the benefits that treasurers can take advantage of and what are the issues that may slow the adoption of real time".
Breakout Sessions
Risk Management Stream
Breakout Sessions
Cash Management / Technology Stream
14:45 – 15:30
Basel III and its Impact on Corporates
with Hugues Pirotte, Professor of Finance, Solvay BS (ULB) and co-founder of FinMetrics, and Sietse Bracke, Head of Microprudential Regulation Banks, National Bank of Belgium

Learn from the regulators and academics what Basel III is, in the context of credit risk and how it will really impact banks – and therefore how it may translate on your funding capacity.
File Formatting and it's Complexities
with Joost Kevelam, Head of Sales, Cobase

What are the challenges and issues? How do vendors and corporates deal this mean? How is the announced shift from MT to XML being handled? Are we ready to embrace this change?
15:30 – 16:00
Refreshment break
16:00 – 16:45
What to Expect on Trade Risk – Outlook H2 2022
with Didier Vandenbergh, Risk Underwriting Director Belux, Coface

How to Manage Trade Risk with Business Intelligence
with Philippe Vanschuerbeek, Head of Services Belux, Coface

Hear from Coface their outlook for 2022 on trade risk and how to manage trade risk with business intelligence
Bank Fees
with Alexandre Bousquenaud, Managing Director, Redbridge Debt & Treasury Advisory

Examining how bank fees have evolved, what new type of fees have emerged and how to our banks compare to each other.
16:45 – 17:30
Fraud Prevention – Rising Threats, Actions and the Treasurer's Role
with Sonny Luypaert – President ACFE Belgium (Association of Certified Fraud Examiners)
Business Continuity Planning in the Current Rise of Volatility
with Axel Goedecke, Director of Product Management, TIS

How do you deal with sanctions & compliance? How do you keep track of the transactional impact?
17:30 – 18:15
Plenary
Economic Update
with Kokou AGBO BLOUA, Head of Economics, Cross-Asset & Quant Research, Societe Generale

With practical implications, tailored for the treasury professional
18:15 – 18:30
Plenary
Closing Address
with Karen van den Driessche, President, ATEB
18:30 – 22:00
Walking Dinner
Speakers
Kokou AGBO BLOUA, Head of Economics, Cross-Asset & Quant Research, Societe Generale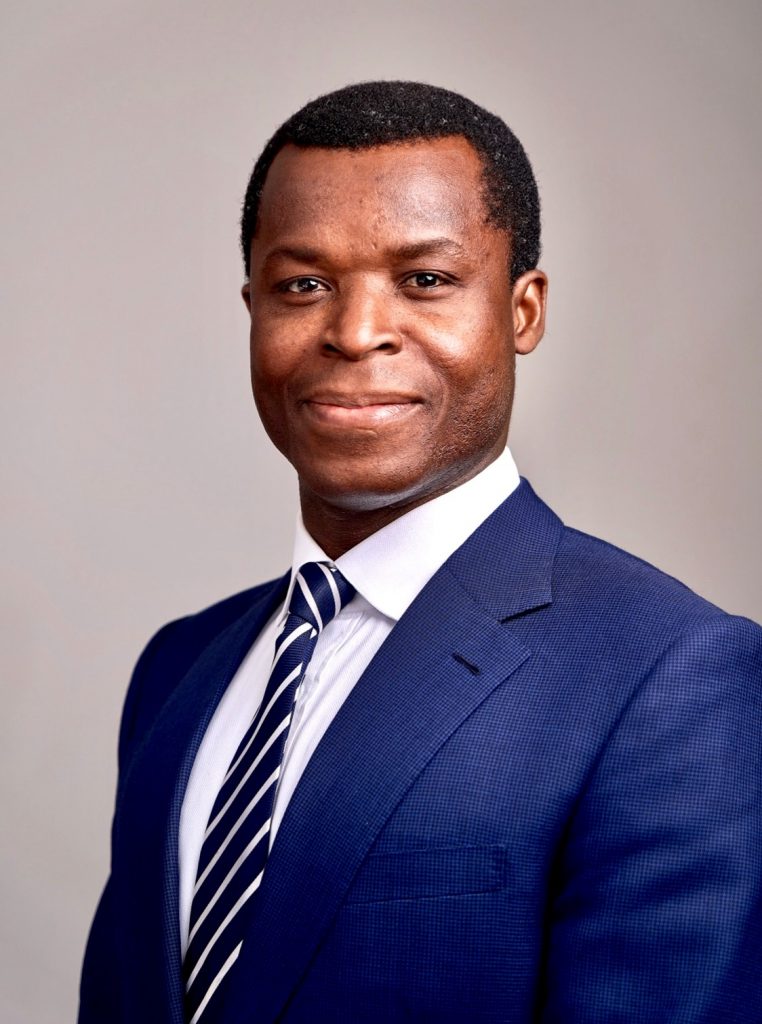 Kokou AGBO BLOUA shares his view on changes in the economy and markets and their implications for treasurers.
Born in Togo, educated in China, graduated in France, worked in the US and now based in the UK, he is a true global citizen. He is frequently quoted in the financial press and is a regular guest speaker on the BBC, Bloomberg and CNBC.
You can already join him every other week on his "2050 Investors Podcast" where he deciphers a key mega-trend that relates to the economy, the planet, markets and you.
Alexandre BOUSQUENAUD, Managing Director, Redbridge Debt & Treasury Advisory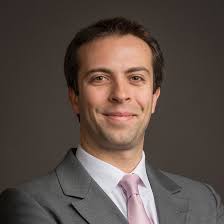 Alexandre is the Global Head of Bank Relationship Management.
He joined Redbridge in 2008 after working at Deloitte for several years. Alexandre has led the European Treasury and Cash Management team for 8 years, delivering directly or indirectly 150+ local and international Cash Management deals for large companies.
Today, his mission is to help Redbridge's clients globally, improving their banking relationship and generating significant savings. Alexandre holds a Master in Finance from Grenoble business school, a top tier college in France.
Sietse BRACKE, National Bank of Belgium – Head of Microprudential Regulation Banks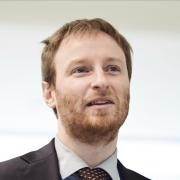 After his PhD in Economics at the UGent, Sietse started his career at the bank in 2014, in the financial Stability department, AML control and banking prudential policy. After having been detached at the Basel Committee on Banking Supervision (BCBS) in 2016 and 2020-2021, he is now leading since October 2021 the team in charge of the Banking Prudential Policy.
Axel GOEDECKE, Director of Product Management, TIS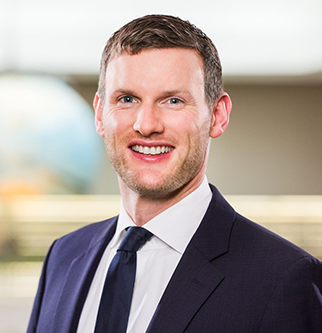 Axel has a strong treasury and banking background and enables customers to get the best out of their TIS Payment solutions. He began his career in banking before moving on to a ship and aircraft finance department. He then worked for a Treasury Management consultancy in Vienna (Schwabe, Ley & Greiner) as head of cash management consulting. With his move to Horvath, he was able to obtain a management consulting and controlling based view. Axel's time with Horvath also included a year in the Middle East, characteristic of his very international career. He has worked as a freelance consultant before joining TIS Payments with global projects and interims management positions. Axel is a big fan of South Africa and runs a charity project to help children in need.
Eddy JACQMOTTE, Group Treasury Manager, Borealis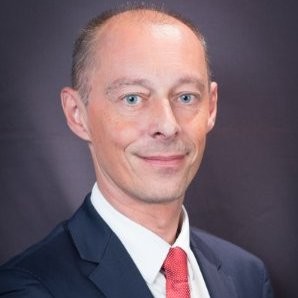 Eddy has been working since 1994 for Borealis in different positions in the cash, treasury and trade finance management area.
He has been part of the creation of a Coordination Center, Treasury Center, a virtual Shared Service Center and a payment and collection factory.
He has been guest speaker at many international events.
Today he has under his supervision treasury, payment factory, collection factory, internal bank, corporate credit cards, cash management and trade finance management for the whole Group.
He is located in Belgium with direct reports in Belgium, Austria, France and Hungary.
Joost KEVELAM, Head of Sales, Cobase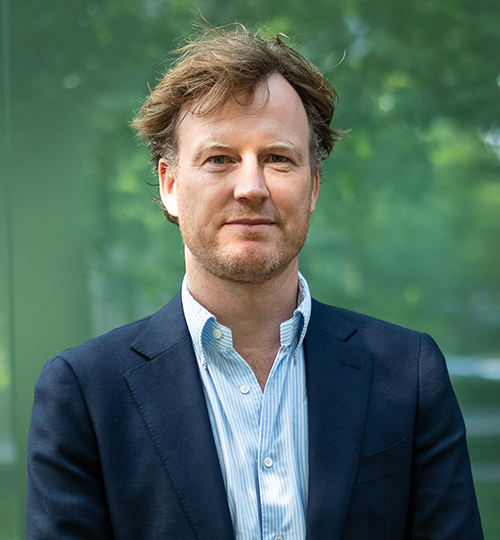 As Head of Sales, Joost is a driving force in the growth of Cobase. He gets excited by helping the Cobase-clients thrive, for example by helping them optimize their treasury operations.
Joost has fifteen years of experience in consultative sales and leading international sales & advisory teams.
Before joining Cobase, Joost worked in several international positions at ING Financial Markets, most recently as Global Head of eCommerce Sales. Joost is a CFA Charterholder.
Sonny LUYPAERT, President, ACFE Belgium, The Association of Certified Fraud Examiners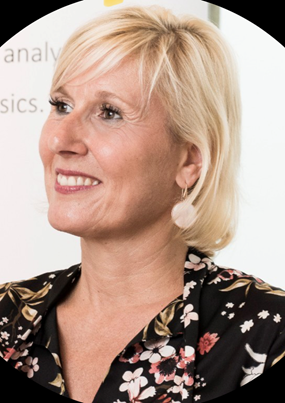 She has more than 20 years of executive experience in Finance, controlling and fraud prevention in international corporate environments. She has multi-industrial experience, including Banking, Insurance, Consulting, Healthcare , FMCG and Automotive. She has CFE, RFA and PI certificates.
Thomas PEETERS, Head of Benelux, SWIFT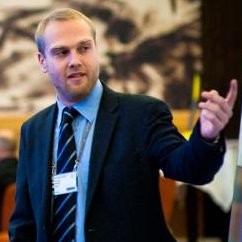 Thomas was appointed Head of Benelux in November 2019, with responsibility for driving the team managing the relationship with the BeNeLux community of financial institutions, market infrastructures and corporates.
Previously, Thomas has managed the relationship with several key clients within Belgium, Luxembourg and Netherlands, worked on the development of the corporate segment, supported the Business development teams and clients in a role of Technical sales expert and held various positions in IT operations.
Prior to joining SWIFT in 2005, he had a number of consulting assignments linked to software development and integration.
Hugues PIROTTE, Professor of Finance, Solvay BS (ULB) and co-founder of FinMetrics
Hugues has a PhD in Finance from HEC Lausanne(CH) and is Professor of Finance at the Solvay Business School (ULB, Brussels). He is a co-founder and the Managing Director of FinMetrics. His expertise includes Corporate Finance, Derivatives, Risk Management & Governance.
Alwin VANDE LOOCK, Product Manager Cash Management Belgium & The Netherlands, Societe Generale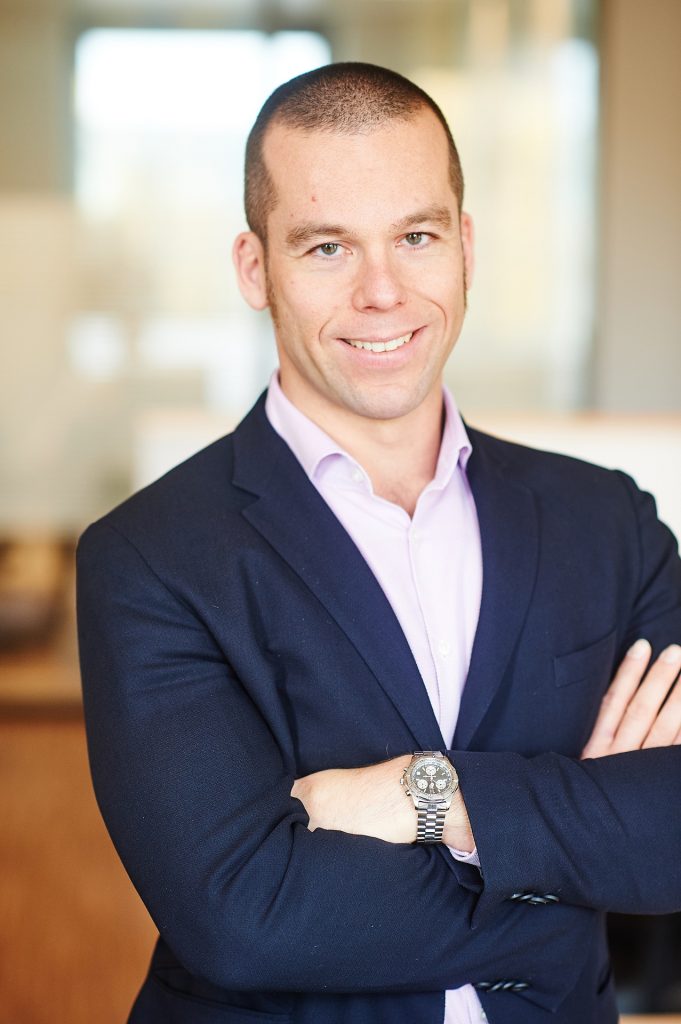 Leveraging 20 years of experience in Transaction Banking, Alwin is in charge of the development of payment and liquidity solutions for SG Belgium & The Netherlands.
As a treasury centralisation specialist, he's a skilled advisor to corporates and in the Summit he will animate the session on Real Time Treasury.
Didier VANDENBERGH, Risk Underwriting Director, Coface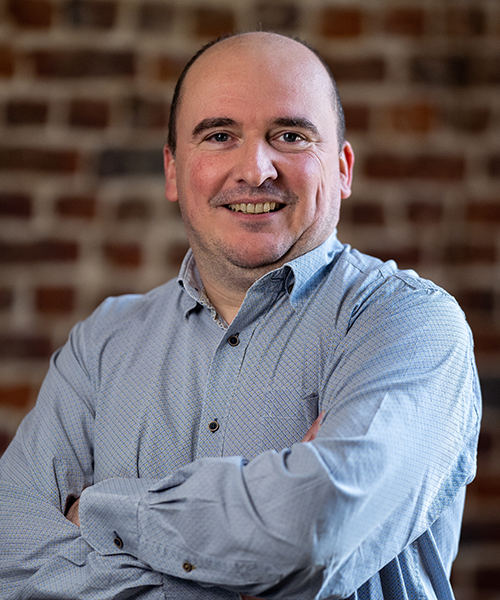 After his Masters in Applied Economics, Social and Cultural Anthropology, and International Politics, Didier Vandenbergh joined the credit insurance sector.
Experienced in handling international risks for more than 20 years, he's also responsible for the EIC department, identifying appropriate market intelligence to be proactive in the use of underwriting strategy.
Philippe VANSCHUERBEEK, Advisor Credit Risk Solutions, Coface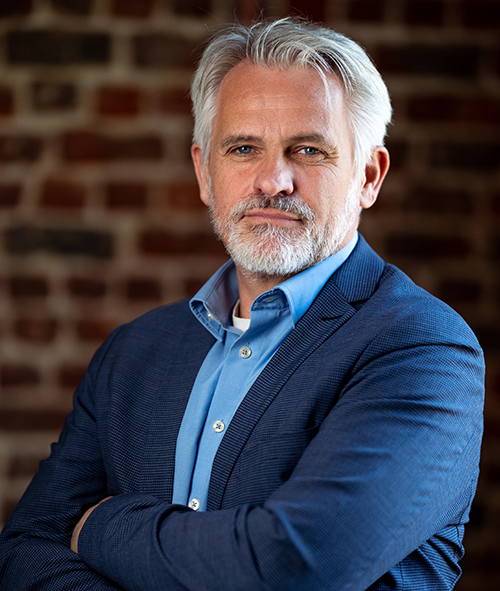 Responsible for the Business Information department of Coface Belux, Philippe Vanschuerbeek has over 20 years of experience in counterparty management, from master data to customer and vendor due diligence.
He is passionate about business information and how trade insights can help companies grow with confidence.